IFA is one of the oldest film festivals with a feminist tradition in Europe, the only festival with such an orientation in The Netherlands and one of the few places in Drenthe that programs arthouse films.

Dates & Tickets
The 42nd edition of Internationaal Filmfestival Assen will take place from 11th until 13th March 2022 in DNK, Assen (Weiersstraat 1).
Tickets are on sale, get them here
Program
In our 2022 film program many films are spoken in English or have English subtitles. The Program overview is in Dutch, but you can find all titles suited for English speaking viewers below. Follow the links to the (mostly Dutch) film pages, where you can find the tickets, trailers, film stills and posters.
Language: English | Dutch subtitles
Clio Barnard's newest film again portrays the British working class, but in Ali & Ava she trades her often gritty realism for a warm and more optimistic film, with a brilliant Adeel Akhtar and Claire Rushbrook at its heart.
Language: Dutch | English subtitles
Documentary about a devoted ice skate club, a small village in rural Drenthe and increasingly warm winters.
Language: Italiaan (Friulian dialect) | English subtitles
A grief-stricken young woman leaves her seaside village behind to try and free her stillborn baby's soul, setting out on a perilous and moving journey to a remote mountain sanctuary where she holds faith in a miracle.
Language: French, English | English subtitles
Colorful, beautifully animated film that tells the compelling and moving story of Kyona and her brother Adriel, forced by a sudden war to flee their homeland on the Eastern edge of Europe.
Docudonna: 3 documentaries
Language: Italian, German, French | English subtitles
In Becoming Me, filmmaker and ex-girlfriend Martine De Biasi follows Marian for ten years during his journey to become a man, a process with which Martine sometimes seems to struggle more than Marian himself.
En Ce Moment is an intimate and personal portrait of two young women in love, during the first COVID lockdown in Italy. It shows both the importance and difficulty of truly connecting with someone.
In My Father's Naples, Alessia Bottone travels to Naples, the birthplace of her father Guiseppe, a dreamer. By journeying to his past, she begins to understand her own origins, and who her father really was.
Language: Russian | English subtitles
In 2008, Russian socialite Natasha decides to start a TV station, initially focused on lifestyle. Covering the presidential elections and the annexation of Crimea in 2014, Dozhd becomes an icon of independent political journalism. But, classified as 'foreign agent' by the Kremlin, Natasha may lose everything.
Language: all kinds | English subtitles
Margrete I of Denmark has succeeded where all men before her failed: uniting the Scandinavian countries in the Kalmar Union. But as her adopted son Erik is about to marry an English princess, a mysterious man shows up. He claims to be her deceased son Oluf, and claims the throne.
Language: Croatian, English | English subtitles (when not English spoken)
A thriller set on the stunning Croatian coast, in which restless teenager Julija desperately wants to get away from her oppressive father Ante and her docile mother Nela. Tensions rise when an old family friend comes to visit, with Julija longing for him to be her escape.
Language: Hungarian | English subtitles
Heartwarming portrait of Hungarian young trans man Tobi and his family, who learns to embrace his new life with trial and error, in a country where the LGBTQ+ community faces a growing opposition.
Language: English | Dutch subtitles (hardly any)
Whether fiction or documentary, director Andrea Arnold is a master observer. Here, we follow cow Luma during her life as a cog in the system of our dairy industry.
Language: English | Dutch subtitles
Spirited British coming of age film in which 14 year old gymnast Leigh sees her world turned upside down, when her half-brother Joe suddenly turns up - a brother she didn't know she had.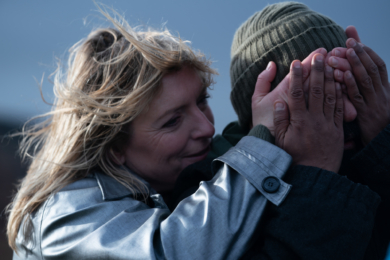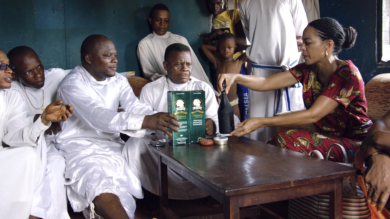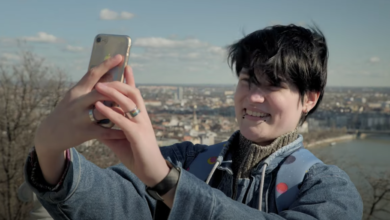 About IFA
International Film Festival Assen (IFA) is an annual three-day film festival that focuses on the role of women in front of and behind the camera. IFA strengthens the position of women in film by providing a platform for female filmmakers, and telling stories from perspectives that are not dominant in film. Every year IFA offers a program full of recently released (inter)national titles, exclusive pre-releases and a careful selection of last year's best films that match the IFA mission. Join in with our in-depth panel talks, various introductions and Q&A's with filmmakers and guest programmers. In the foyer you can enjoy the Contour program, with performing arts, exhibitions and live music every day. In addition, there are short film competitions for new Dutch and Northern filmmaking talent: KersVers and Noordsterren, for which prizes will be awarded during the festival by a professional jury.