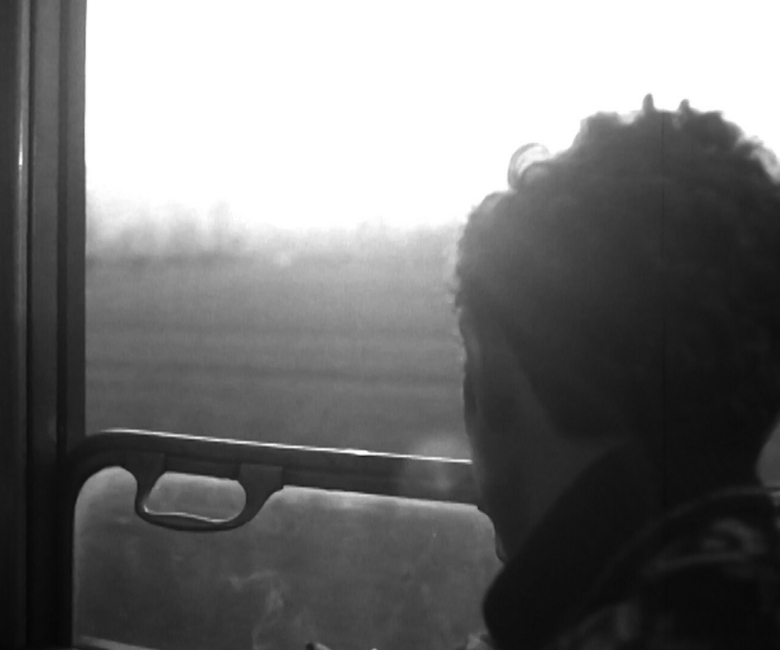 My Father's Naples
ITALIË | 2020 | 20 MIN | ALESSIA BOTTONE
TAAL: ITALIAANS | ONDERTITELING: ENGELS

13 MAART 2022 | 16:30 UUR
In My Father Naples reist Alessia Bottone af naar het Napels van haar vader Guiseppe. Als klein meisje observeerde ze hem terwijl hij eindeloos uit het raam staarde, altijd benieuwd naar wat hij zag. Nu legt ze de weg af naar zijn geboortegrond, en staart ze zelf uit het raam van de trein. In haar gedachten vertelt Guiseppe over hoe hij als kind de stad verkende met twee taralli in z'n broekzak en een hoofd vol dromen. Naarmate Napels nadert, begint Alessia steeds beter te begrijpen wat haar vader en de stad bindt, en waar zij zelf vandaan komt. Want hoe ver we ook reizen, we komen altijd terug naar waar het allemaal begon. Bestaande uit voornamelijk archiefbeelden, raakt Bottone's film ook aan thema's als de angst voor het onbekende en migratie; iets dat ook in het Italië van de 20ste en 21ste eeuw nog altijd zeer actueel is.
My Father's Naples was te zien tijdens DocuDonna 2021 en werd tijdens het filmfestival in Rome genomineerd voor Beste Montage. De documentaire maakt deel uit van de DocuDonna-selectie bij IFA, samen met En Ce Moment en Becoming Me. Regisseur Alessia Bottone is bij de vertoning aanwezig voor een Q&A (in het Engels) met DocuDonna's Silvia Lelli en artistiek leider Cristina Berlini.
ENGLISH
In My Father's Naples, Alessia Bottone journeys to Naples, following the footsteps of her father Guiseppe. As a young girl, she would observe him as he'd gaze out of the window, always wondering what was there. Now she travels to his birthplace, staring out the train window herself. In her mind, Guiseppe tells her how he would explore the city with two tarelli in his pocket and a head full of dreams. As Naples grows nearer, Alessia begins to understand the connection between her father and the city, and her own origins. Because however far we go, we always come back to where it all began. Using mainly archival footage, Bottone's film also touches on themes such as migration and fear of the unknown; something that is still very much present in the Italy of the 20th and 21st century.
Read more about DocuDonna here.
My Father's Naples was part of DocuDonna 2021 and received a nomination for Best Editing at the Filmfestival in Rome. It can be seen at IFA as part of the DocuDonna selection, together with En Ce Moment en Becoming Me. Director Alessia Bottone will be present at the screening for a Q&A (in English) with DocuDonna's Silvia Lelli and artistic director Cristina Berlini.
Speeltijden
| | | |
| --- | --- | --- |
| zondag | 13 maart 2022 | 16:30 uur |