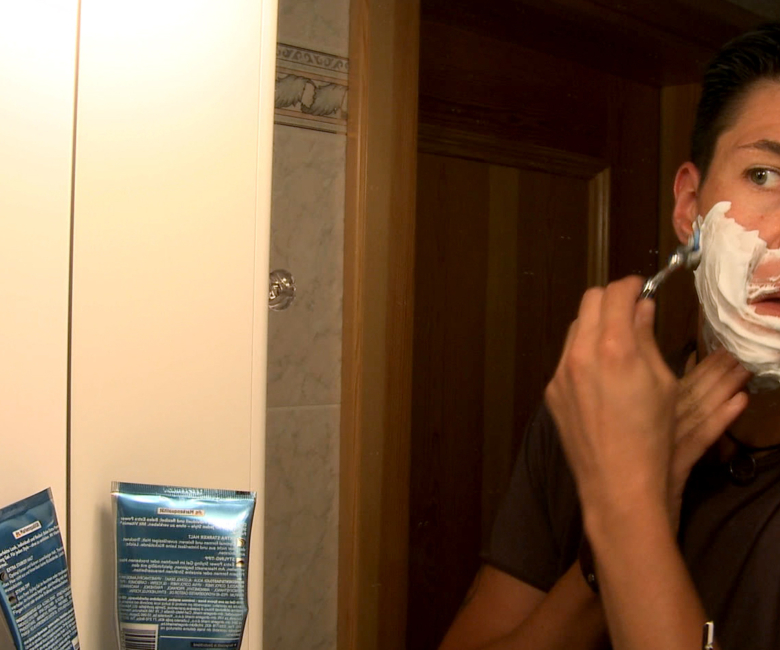 Becoming Me
ITALIË | 2019 | 68 MIN | MARTINE DE BIASI
TAAL: DUITS | ONDERTITELING: ENGELS

13 MAART 2022 | 16:30 UUR
Marion is geboren als vrouw, maar gaat door het leven als man en wil Marian genoemd worden. Filmmaker en ex-vriendin Martine De Biasi volgt Marion tien jaar lang in de transitie naar Marian. De kwetsbaarheid en emoties van zowel Martine als Marian staan centraal in Becoming Me. Terwijl bij Marian in de loop van zijn transitie de twijfels steeds meer verdwijnen, vindt regisseur Martine het juist moeilijker worden om Marian te steunen. Naast het persoonlijke verhaal, staat de omgeving waarin Marian zich bevindt centraal. Is het voor Marian mogelijk om echt geaccepteerd te worden als man in de Zuid-Tiroolse traditionele samenleving? Of verliest hij alles doordat hij zichzelf wil zijn?
Becoming Me werd op DocuDonna 2021 uitgeroepen tot Beste Italiaanse Documentaire en maakt deel uit van de DocuDonna-selectie bij IFA, samen met My Father's Naples en En Ce Moment.
ENGLISH
Marion, born a woman, becomes Marian, a man. Filmmaker and ex-girlfriend Martine De Biasi follows Becoming Me's protagonist for ten years during his journey to become Marian, from his first doubts to daily life after his decision. While Marian's doubts gradually disappear, De Biasi finds it increasingly difficult to offer support. Along with the personal, vulnerable story, the director questions the concept of normality in the traditional, South Tyroleon society. Will Marian be accepted as a man in his country or will he lose everything by deciding to be himself?
Read more about DocuDonna here.
Becoming Me was crowned Best Italian Documentary at DocuDonna 2021 and can be seen at IFA as part of the DocuDonna selection, together with My Father's Naples and En Ce Moment.
Speeltijden
| | | |
| --- | --- | --- |
| zondag | 13 maart 2022 | 16:30 uur |